Single-Carrier Hybrid Active DAS for 3G/4G/5G Voice and Data.

Available globally

QUATRA 1000 Awards
About QUATRA 1000
Spotty cellular coverage, poor voice quality, dropped calls, and dead zones continue to plague employees and visitors in middleprise buildings. To solve that problem, Cel-Fi QUATRA 1000 is an affordable, all-digital active DAS hybrid solution that provides uniform, high quality cellular signal throughout any building. This industry-leading system is also carrier approved and guaranteed network safe.
Unlike older analog boosters and passive DAS technology, Cel-Fi QUATRA delivers a cellular signal that is up to 1000x stronger. The system utilizes Cat5e cabling for RF and Power over Ethernet, with no signal attenuation right to the perimeter of the building. In addition to being the most powerful solution on the market, QUATRA is is scalable, cost-effective and designed to be installed within days (compared to months typical of other solutions).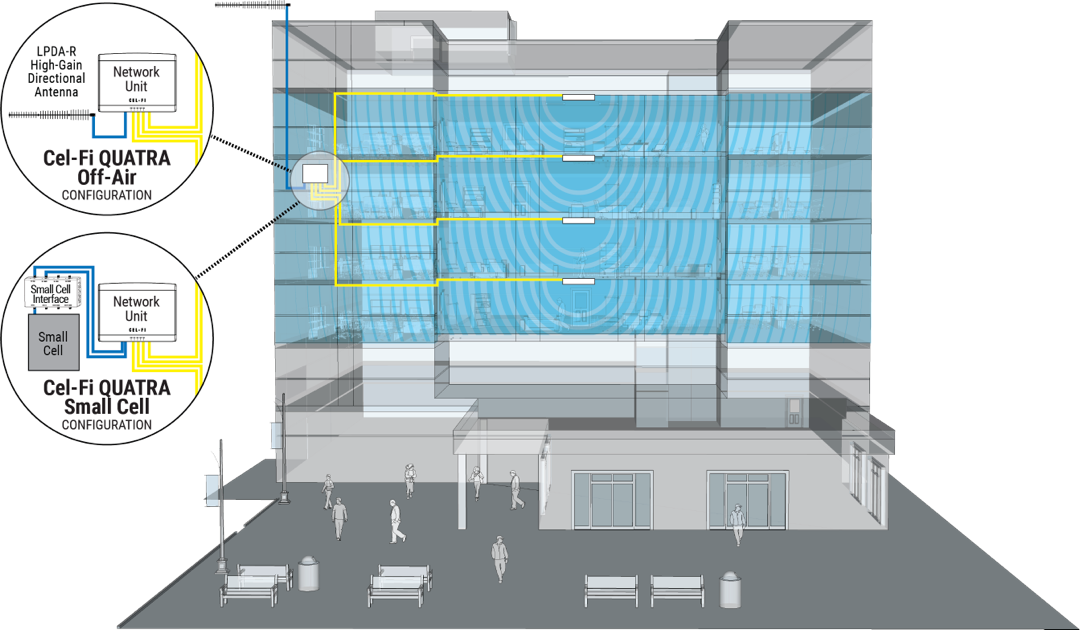 Up to 100 dB Active
DAS Hybrid (1000x Stronger)
Single Carrier Solution
3G / 4G / 5G for
Voice and Data



Carrier-Approved and
Unconditionally Network Safe
Scalable All-Digital PoE Cat5e
Solution for Middleprise
Remote Monitoring and
Management via WAVE Platform
QUATRA 1000 Components
QUATRA 1000 Network Unit (NU)
The QUATRA Network Unit (NU) is the hub of the system. The scalable design works with one to four Coverage Units to provide up to 50,000 ft2 (5,000 m2) of coverage.
The QUATRA NU:
Provides a donor signal to the QUATRA system
Provides power to the Coverage Units (up to four)
Connects to the Cel-Fi WAVE cloud platform for remote monitoring and management
QUATRA 1000 only supports a single carrier MIMO
Multiple QUATRA 1000 units can be deployed for a multi-carrier solution (for additional carrier support, see QUATRA 2000 and QUATRA 4000)
Model Numbers:
- › Q34-2/12/14/66NU_EXA
- › Q34-3/5/7/28NU_EXA
- › Q34-1/3/8/20NU_EXA
- › Q34-2/5/12/66NU_EXA
- › Q34-2/5/13/66NU_EXA
- › Q34-1/3/7/8NU_EXA
- › Q34-1/7/8/20NU_EXA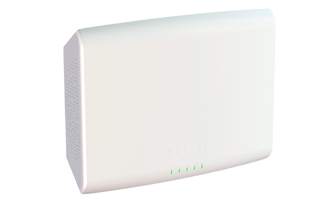 QUATRA 1000 Coverage Unit (CU)
The Cel-Fi QUATRA Coverage Unit (CU) is the remote unit of the system that rebroadcasts the donor signal. The cost efficient and easy-to-deploy system leverages Power-Over-Ethernet (POE) for up to four CUs.
The QUATRA CU:
Provides coverage for the QUATRA system (up to four per Network Unit)
Power is delivered by Power-Over-Ethernet from the Network Unit
Self-configuring and self-optimizing
Note: QUATRA 1000 CU's are only compatible with QUATRA 1000 NU's
Model Numbers:
- › Q34-2/12/14/66CU_EXA
- › Q34-3/5/7/28CU_EXA
- › Q34-1/3/8/20CU_EXA
- › Q34-2/5/12/66CU_EXA
- › Q34-2/5/13/66CU_EXA
- › Q34-1/3/7/8CU_EXA
- › Q34-1/7/8/20CU_EXA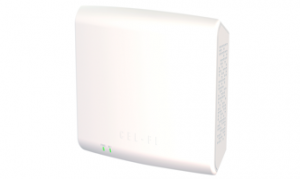 WAVE Portal
The Cel-Fi WAVE Portal is a cloud-based, remote management platform, that allows users/operators to manage and maintenance Cel-Fi systems. The platform is mobile friendly which facilitates ease of use on site. Alerts and alarms can be used as configured out of the box or they can be customized however the owner or admin chooses.
The Cel-Fi WAVE Portal Features of the platform include:
Cel-Fi device and asset management
Data modeling and reporting
Mobile and computer applications
Globally trusted carrier-grade security
Users can access the WAVE Portal through the web interface, or integrate it via API's.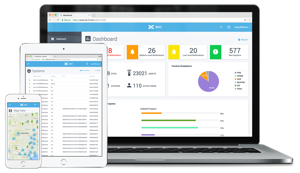 Accessories for the QUATRA 1000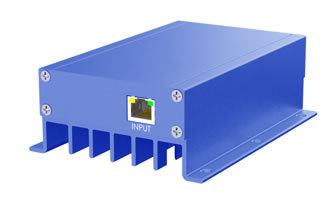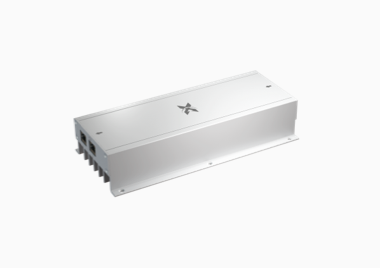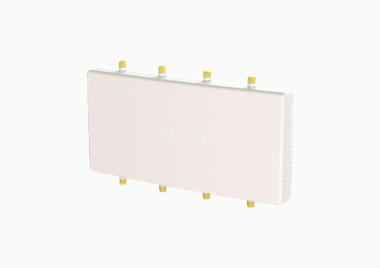 The Cel-Fi QUATRA Range Extender (QRE) is a Power over Ethernet (PoE) device that extends the maximum distance between the Cel-Fi QUATRA Network Unit and the Coverage Unit.
The QUATRA Fiber Range Extender increases the distance between the Network Unit and the Coverage Unit up to 2 kilometers.
A Small Cell Interface (SCIF) may be used as the donor source for the QUATRA 1000. The SCIF simplifies RF connections between a small cell and Network Units.
Recommended Antennas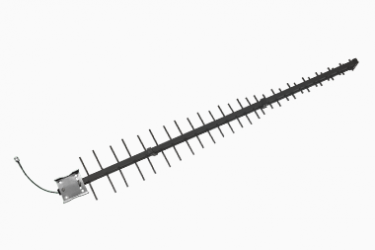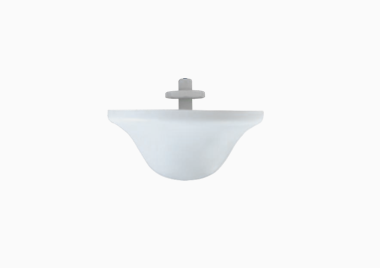 The Cel-Fi LPDA-R Antenna offers a powerful 12 to 14 dBi gain (depending on carrier frequency) over 617–4000 MHz and is designed to reduce out of band noise, to improve SiNR and overall signal quality. Simple mounting with included U-Bolts.
The Cel-Fi Indoor Omni Antenna receives and transmits signal in a 360° pattern and are compatible with the 698 – 2700 MHz frequency ranges that include 3G and 4G signals.

Tech Specs
Configurations
Model Number (base) Bands Supported MIMO Supported Crossover Supported
Q34-2/5/12/66 2, 4, 5, 12 4, 12 2, 5
Q34-2/5/13/66 2, 4, 5, 13 4, 13 2, 5
Q34-1/3/8/20 1, 3, 8, 20 3, 20 1, 8
Q34-1/3/7/8 1, 3, 7, 8 3, 7 1, 8
Q34-1/7/8/20 1, 7, 8, 20 7, 20 1, 8
Q34-3/5/7/28 3, 5, 7, 28 7, 28 3, 5
Q34-2/5/12/66 2, 5, 12, 66 12, 66 2, 5
* Crossover Support allows 3G and LTE to exist simultaneously in these bands
Certifications
FCC, CE_RED, ISED, cETL, ETL, CE, ICASA, SRRC, NAL, RCM, and EAC
Declarations of Conformity

Power (NU only)
54 VDC @ 2.22 Amp via external supply (51.3 to 56.7 VDC tolerance)
External supply: 100 to 240 VAC, 47 – 63 Hz
Power consumption less than 120W max
Network Unit provides power to Coverage Units over Cat 5e (PoE)
Environmental
Operating temperature: 0° to 40°C
Storage temperature: -25° to 60°C
Convection Cooling
Relative humidity: 0% to 95%, noncondensing
External Ports
4x CU RJ45 Proprietary Gigabit link
100 m max CU cable length Cat5e, or 150 m with 23AWG CAT6/7
Up to 300m max CU cable length with Cel-Fi QUATRA Renge Extender and 23AWG CAT6/7
PoE IEEE 802.3at
RJ45 LAN management port (10/100 Fast Ethernet)
RJ45 LAN management output port (10/100 Fast Ethernet)
2x MIMO External RF Input (QMA-Female 50 ohm)