The First Carrier-Class 3G/4G/5G Cellular Coverage Solution to Boost TDD and FDD.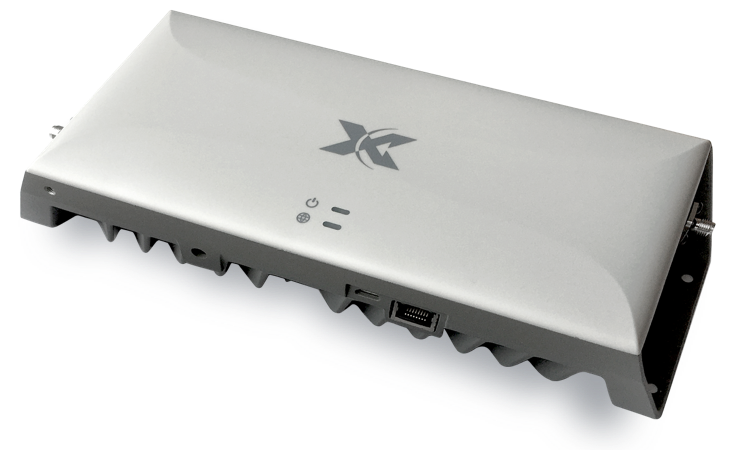 Designed to solve cellular coverage issues for indoor environments, the Cel-Fi GO G41 Smart Signal Booster is the most powerful carrier-grade solution available.
Providing up to 100 dB gain, GO G41 offers class-leading 3G/4G/5G voice and data performance. GO G41 also supports 5GNR operation for seamless network migration and consistent connectivity.
In addition to providing cellular coverage up to 1,500 square meters when configured with the included donor and server antennas, the system can be expanded with outdoor or additional server antennas for an increased coverage footprint. Plus, GO G41 is network safe and the easiest solution to install.

Maximum Gain
Industry Leading up to 100 dB Gain for 3G/4G/5G Voice and Data

Best Performance
Smart Signal Booster with IntelliBoost® Chipset Smart Technology

Cellular Coverage
Up to 1,500 m2 (17,000 ft2) per unit

Ease of Setup
6 Steps for Installers and Maximized by AntennaBoost

Cel-Fi WAVE
Setup and Change Modes & Carrier App

Network Safe
Carrier Approved with No Noise Guaranty
DSS
Support for Dynamic Spectrum Sharing
The GO paired with Cel-Fi Antennas provide the best solution to optimize performance and streamline installation.
GO bundles are perfect for:
- Government buildings
- Agricultural settings
- Parking garages
- IoT and M2M (machine to machine)
- Small manufacturing operations
- Business in single / multi-level commercial properties
- Remote or rural locations
- Large homes
Paired with either Cel-Fi Omni Dome Antenna(s) for ceiling mounting or Cel-Fi Wideband Panel Antenna(s) for wall mounting, the Cel-Fi GO G41 and Cel-Fi Wideband Directional Antenna is the perfect in-building, remote, and IoT solution.
Additional server antennas are available for venues with more floors or dense interior walls. For areas that suffer from extremely poor outdoor signal, the high gain LPDA-R Antenna is available.
Quick Installation

1 Omni Antenna

2 Omni Antennas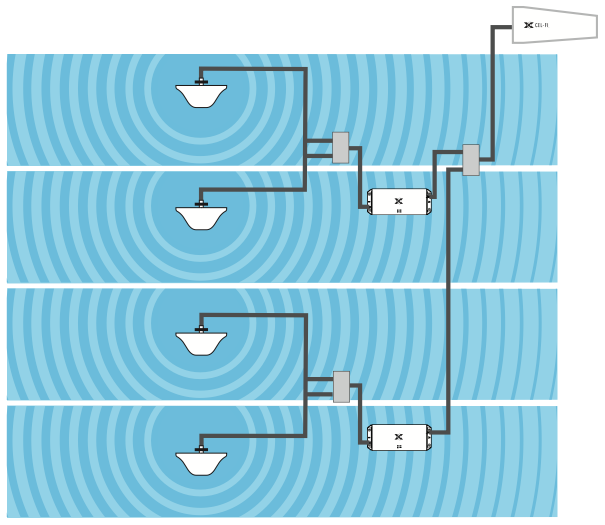 4 Omni Antennas
Optional Antennas for Advanced Installations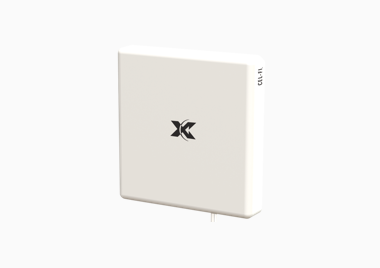 Cel-Fi Wideband Panel Antenna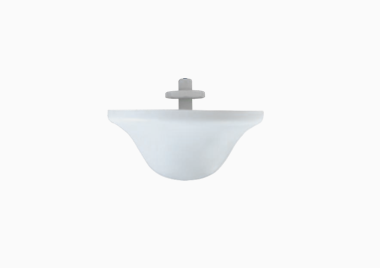 Cel-Fi Indoor Omni Antenna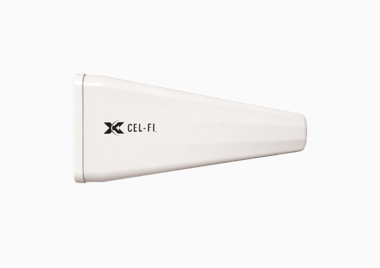 Cel-Fi Wideband Directional Antenna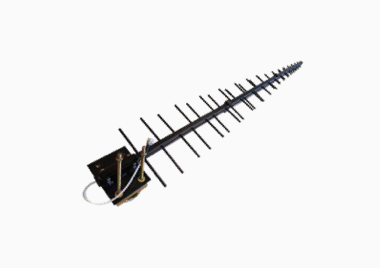 Cel-Fi LPDA-R Antenna
Flexibility at your fingertips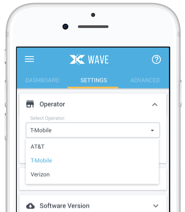 Operator Switching
Selecting your network operator is easy. Just download the Cel-Fi WAVE app and select your Mobile Network Operator/Carrier from the Settings page.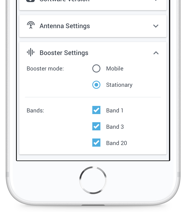 Mode Switching
Switch between Mobile and Stationary through the Cel-Fi WAVE app. Simply connect to your booster and select the Mode from the Settings page.
Tech Specs
In addition to four different models that support unique band sets, Cel-Fi GO G41 is available in three kit variations. Use the tables below to compare the G41 models and see what's included in each kit.
Bands
Model#
Kit#
Kit#
Kit includes
G41-9E
-001
-002
-003
-001
- GO G41 Unit
- Power Adaptor
- Whip Antenna
- HP Patch Antenna with 8m Cable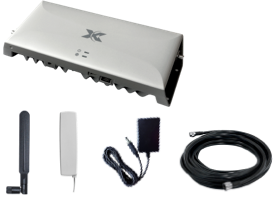 1, 3, 5, 7, 8, 28L, 40
G41-9E
-001
-002
-003
-002
- GO G41 Unit
- Power Adaptor
- Whip Antenna
- HP Patch Antenna with 1m Cable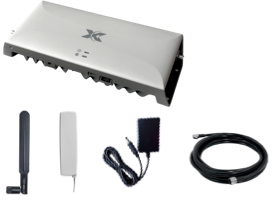 1, 3, 5, 7, 28U, 40
G41-9E
-001
-002
-003
-003
- GO G41 Unit
- Power Adaptor