INNOVATIONS AND PERFORMANCES...
OR HOW CEL-FI HAS 1,000 TIMES MORE GAIN THAN TRADITIONAL BOOSTERS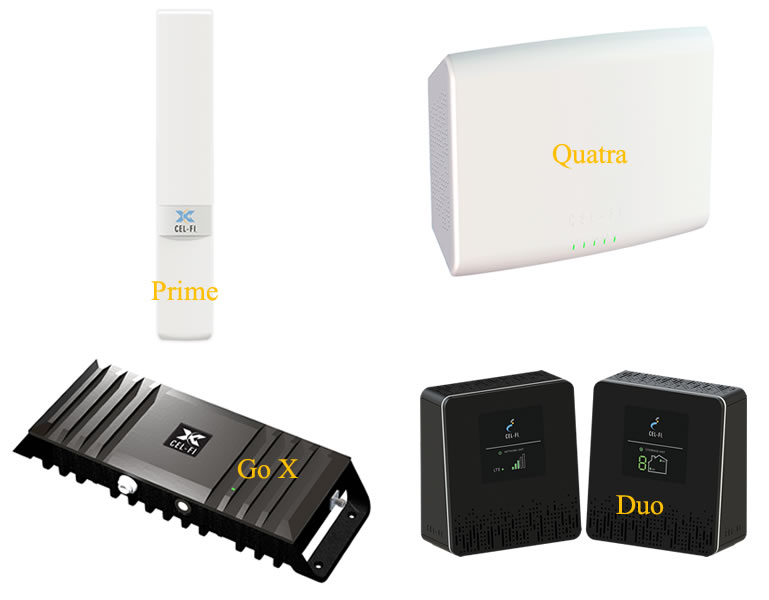 Cel-Fi is a smart signal booster designed to eliminate in-building dead zones and improve indoor mobile phone reception for 3G, 4G and LTE voice and data.
Cel-Fi was created out of fustration of the lack of indoor coverage of mobile networks.
Plenty of indoor solutions and products existed, but as their numbers increased it became clear to Operators worldwide that their usefulness was limited and they were actually harming network capacity and profit.
We realized that a completely new type of product would be needed, and we decided to build a booster from the ground up with none of the potential for degrading the wireless network for which other repeater designs are infamous.
The result? A new category of booster - all-digital, packed with high technology - a booster than provides 1,000 times more gain than its competitors: 100dB compared to 70dB for the best analog boosters.
Cel-Fi's mere existence influenced the FCC's Feb 2013 Report & Order – a landmark decision, years in the making – creating an entire new product category and market. The Smart Signal Booster was born.
---
WE MADE THE CEL-FI DIGITAL CORE TO BE UNREASONABLY OBSESSED ABOUT COVERAGE AND SIGNAL QUALITY
Innovation by simplicity - Cel-Fi is smart and obsessed, in a way that is totally hidden from the consumerCel-Fi is obsessed with dynamically improving signal quality, all the time…... and about keeping Cel-Fi users and mobile carriers happy - ie void of interference for the users and its neighbors.
Unreasonably Obsessed with dynamically improving signal quality - Cel-Fi's Smart Algorithms tirelessly analyze the indoor environment and compensate for the signal quality deterioration as it passes through windows, floors, wall and ceilings.A Dynamic Echo Cancellation ensures that Cel-Fi provides the largest indoor quality coverage footprint in the industry, enabling mobile devices to be used anywhere and everywhere.
Obsessed about keeping Cel-Fi users and mobile carriers happy - Self Organizing edge intelligence ensures that Cel-Fi behaves perfectly neighborly with "other" indoor wireless products whether WiFi routers, Small Cells, Distributed Antennae Systems (DAS).Super high speed Automatic Gain Control ensures that Cel-Fi is Unconditionally Network Safe and in doing so improves base-station capacity enabling more simultaneous calls and higher internet speed.
---
1,000 TIMES MORE GAIN THAT TRADITIONAL BOOSTERS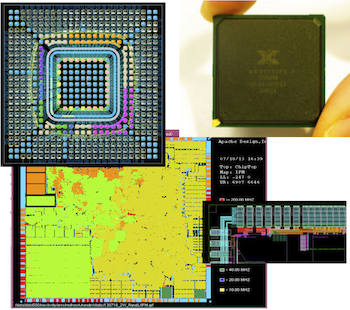 1,000 times the gain of traditional analog boosters was achieved thanks to Cel-Fi all digital architecture.
The most powerful conventional analog boosters provide gains of about 70dB - compared to Cel-Fi's 100dB gain. The 30dB gain difference corresponds to 1,000 times higher gain from Cel-Fi. All this gain is obtained from Cel-Fi digital core: since Cel-Fi reconstructs the signal obtained by the Window Unit, it is able to rebroadcast a clean signal, as if it was coming from the Operator carrier, at full power.
Why is this so important?
System gain is critical to a booster's performance because it tells us how much a signal may be improved and how beneficial the boosted signal can be. For example, if you have a low level signal such as -90 dBm, adding 100 dB of System Gain gives +10 dBm, which can cover a large area. In contrast adding only 70 dB of gain would only give -20 dBm of signal per carrier which would only cover a much smaller space. Therefore a booster with a gain of 70 dB would need a very strong donor signal to be of much use, regardless of the stated transmit power.
In other words, the higher the gain of the booster, the better it will work, even when far away from a base station. Even with only one bar of signal at the Window Unit, Cel-Fi will provide a full five bars of signal. For the same 5 bars to be provided by a conventional signal booster, the original signal from the booster's outdoor antenna would have to be -60dB - so high in fact that a booster would not be necessary in the first place.
This is the reason why Cel-Fi can be installed in five minutes: the system gain from Cel-Fi digital core is so high that Cel-Fi provides full strength Operator signal while its Window Unit stays indoor.