Cel-Fi QUATRA 4000e
Multi-Carrier Hybrid Active DAS for
3G/4G/5G Voice and Data.

Available in ASIA, EMEA and OCEANIA. For North America, see model 4000/4000i



Over the Air (OTA) software updates are available to expand existing bands to 5G networks.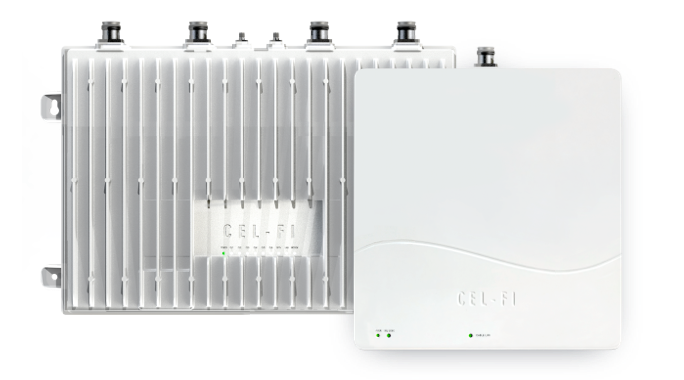 About QUATRA 4000e
Spotty cellular coverage, poor voice quality, dropped calls, and dead zones continue to plague employees and visitors in middleprise buildings. To solve that problem, Cel-Fi QUATRA 4000e is an affordable, all-digital active DAS hybrid solution that provides uniform, high quality cellular signal throughout any building. This industry-leading system is also carrier approved and guaranteed network safe.
Unlike older analog boosters and passive DAS technology, Cel-Fi QUATRA delivers a cellular signal that is up to 1000x stronger. The system utilizes Cat5e cabling for RF and Power over Ethernet, with no signal attenuation right to the perimeter of the building. In addition to being the most powerful solution on the market, QUATRA is cost-effective and designed to be installed within days (compared to months typical of other solutions).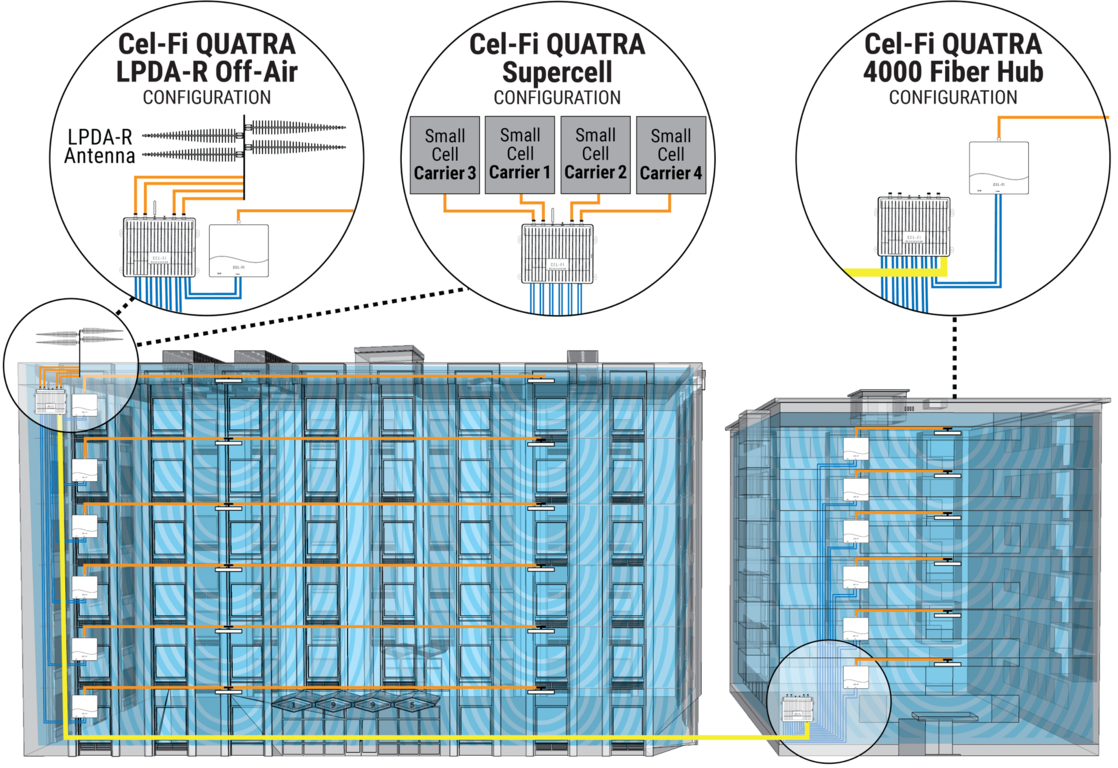 Off-Air or SuperCell Mode
with Fiber Expansion
Network Safe and Carrier-Approved
with No Noise Guaranty
Remote Monitoring and
Management via WAVE Platform
Up to 100 dB Max Gain
for 3G/4G/5G Voice and Data
All Digital
Cat5e PoE/RFoE Solution
Scalable Up to 125,000 ft2
Coverage per Network Unit
QUATRA 4000e Components
Cel-Fi QUATRA 4000e Network Unit
The Network Unit (NU) is the hub of the system. The scalable design works with one to six Coverage Units to provide up to 125,000 ft2 (11,600 m2) of coverage, per Network Unit.
Provides donor signal to the Cel-Fi QUATRA 4000e system
Provides power to Coverage Units (up to six)
Connects via ethernet or LTE Modem to the Cel-Fi WAVE Platform for remote monitoring and management
QUATRA 4000e NU Model Number: Q44-E999CNU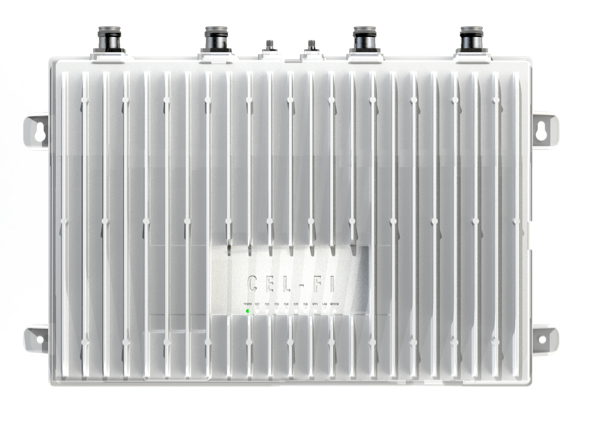 Cel-Fi QUATRA 4000e Coverage Unit
The Coverage Unit (CU) is the remote unit of the system that rebroadcasts the donor signal. The cost efficient and easy-to-deploy system leverages Power-Over-Ethernet (POE) for up to six CUs.
Provides coverage in the Cel-Fi QUATRA system (up to six per Network Unit)
Power delivered by Power-Over-Ethernet from the Network Unit
Self-configuring and self-optimizing
Cel-Fi QUATRA 4000e CU is only compatible with Cel-Fi QUATRA 4000e NU
QUATRA 4000e CU Model Number: Q41-EXCU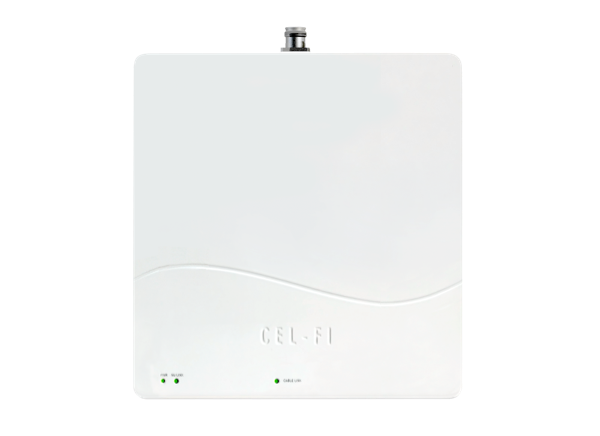 Cel-Fi QUATRA 4000e Fiber Hub
Cel-Fi QUATRA 4000e Fiber Hub expands the Network Unit capacity from six to up to twelve Coverage Units. The fiber hub can be installed 2.0km (1.24m) away from the NU to cover large spaces while maintaining the same signal quality throughout the system.
Multi-carrier Hybrid Active DAS
Donor source over fiber
FCC certified
SFP+ module not included​
Model Number: Q40-E999FNU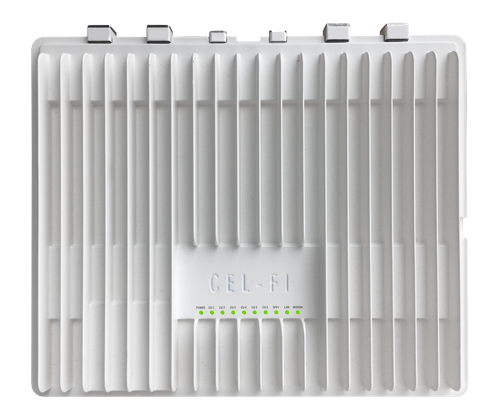 Cel-Fi WAVE Portal

The Cel-Fi WAVE Portal is a cloud-based remote management platform that enables device management and maintenance of Cel-Fi QUATRA systems. The Cel-Fi WAVE platform is designed to also work on mobile phones which facilitates ease of use on site.

Cel-Fi COMPASS

The Cel-Fi COMPASS is an RF site utility that enables installers and integrators to install and optimize the Cel-Fi QUATRA 4000. The Cel-Fi COMPASS requires the Cel-Fi WAVE PRO app and this complete solution enables installation and optimization of systems without the need for local Internet Connectivity.

Accessories for the QUATRA 4000e
Recommended Antennas