New Economy Eficiencies/ Old Economy Relationships, we have both!
Established in 2007
Specialist in Telco related services and supporting layer for the telecommunication sector of Vietnam. Today work force of 100 staffs to support projects and services and 10 R&D personnel, our Core expertise.
1- In-Building Design and Solution
2- Greenfield Installation, Maintenance and Services
3- Service bench mark services for major mobile service provider
4- Component and Software level repair and maintenance services of major OEM vendor
5- Distribution and Representative of Telecom related products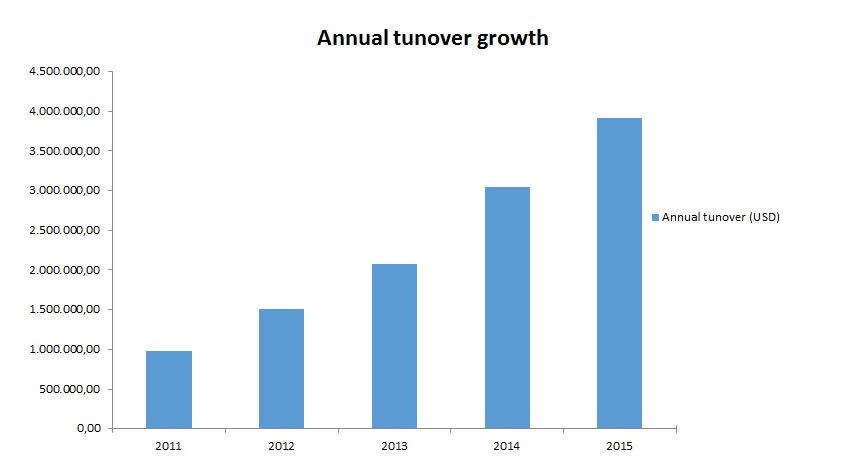 | | |
| --- | --- |
| | |
| | |
| | |
Core Business .....we focus on what we do best!
Ocean Telecom core business focus is to provide services to service providers
• RF design to optimize capacity and coverage
• Site Auditing services
• In-building coverage design, implementation and roll-out services
• Key Performance Indicator (KPI) monitoring on a sector, site, cluster, BSC and MSC to identify "hot-spots" and trouble areas
• Drive test, data collection and analytical services for RF optimization
• Benchmark drive test services for performance reporting and competitor performance analysis
• Final RF Design with PN/frequency planning
• Single site functionality testing (Sector testing)
• RF optimization - cluster testing and system (ATP) testing services
• Nokia, Huawei, ZTE BTS system repairs down to component and software level
• Distribution of telecommunication system and equipment
Repair and Maintenances services
In the year 2016, Ocean Telecom have finalised the cooperation with Mobifone to set up a service and repair centre to provide in house maintenance for RF system and equipment.
Repairing work for the following
• All telecom RF Equipment
• MCPA Booster
• RF repeater
• RF accessories
• Power supply AC/DC - Emerson, PowerOne, ElTek…..etc
• High Power Amplifiers for cellular Base Stations – Ericsson, NSN/Acatel-Lucent. Huawei, ZTE, Motorolar
• Base Station System hardware repair and services for all technologies - WCDMA, TDMA, GSM, EDGE.
• Cellular Base station Power Supplies
• Microwave IDU and ODU - Pasolink NEC, Huawei, Anterum, E//, Acatel, SIAE..

Ocean Telecom will be setting up Telecommunication Test Lap for all RF equipment active or passive, this lap test centre will be the cooperation with Mobifone and IDC of Telecommunication Ministry of Vietnam, finalisation of this cooperation should be ready before the end of 2016.
Lap Test Centre will provide testing qualification for the following:
• Passive component for RF planning
• Power Amplifiers
• RF repeater
• Base Station Antennas
• Power supply AC/DC
All testing standard will follow closely to
1- ESTI (the European Telecommunications Standards Institute)
2- Electromagnetic Compatibility (EMC)
3- FCC Declaration of Conformity

Products..... Representation with best professional attitude!

Nextivity Inc. is a leading developer of indoor coverage technology which optimizes the experience of wireless subscribers and increases Radio Frequency (RF) network capacity for mobile operators. This system leveraging on advanced signal processing and intelligent antenna design to create a new market for self-configuring, environmentally-aware indoor coverage systems.

BTI Wireless Inc. is a leading developer of high power MCPA amplifiers, patented mBSC high and mid power DAS products for both in-building and outdoor solutions. Addressing the demand for smart coverage enhancement solutions for both indoor and outdoor applications. BTI product line leverages BTI's extensive experience in power amplification, while injecting the flexibility that is so necessary in today's high-tech world.

Zybis Technologies strives to provide the best quality standard and customized low-PIM passive components. Since 2006, have custom design filter and combiner systems for mobile, microwave, and other wireless communication networks

Broadradio is a specialized in design and manufacturing of very high quality and performance cellular base station antennas (BSA). Having many advance antenna technology patented and registered worldwide in the technology of multi-Beam, Phase shifter arrays, Die-Electric Elements for High Gain antenna. Provide cost effective and high performance products. Broadradio is recognized as one of the vert few High Performance Base Station Antenna manufacturer by many customers in China, EU, MEA and APAC region.

SDP Telecom is a leading provider of Microwave and RF solutions for the wireless and wireline telecommunications industry and specialty markets, including Satcom, and military.
Coming Soon

To be signed as partner by June 2016
Accuver - in mobile communication testing has produced the first-to-market WCDMA, WiMAX, and LTE drive test and analysis platforms. We won many awards from the Korean government, including the prestigious Presidential Awards three times - a recognition of our innovation capability. We are equally passionate in building a motivating work environment, and for that we have been selected as one of The Best Companies to Work for in South Korea and Texas, US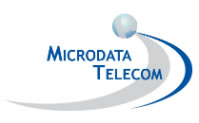 Microdata Telecom Innovation AB is a Swedish telecom company operating in the mobile infrastructure market. Microdata is the former mother company of the world leading TMA and filter manufacturer LGP Telecom.We offer solutions for any site sharing or upgrade scenario for RF Filter solutions of all types. These solutions are the result of our in-house expertise in site-design and our own development and production.


And still some global company are waiting for signing to be a partner such as : NMB Minebea, Toshiba
Ocean Telecom Co., Ltd
Email: info@daiduongtelecom.com